Tips for SEO Optimization
34 Search Engine Optimization Tips – Techniques and strategies for best SEO results
June 29, 2023 – 02:32 pm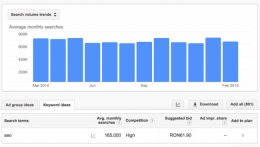 Everyone could use some good search engine optimization tips. SEO is an ever-changing process, and therefore you have to be up to date with all the algorithm updates and best practices. If you are looking for some good and actionable SEO tips, you arrived in the right place.
Search Engine Optimization is something every website should do. By optimizing a website for search engines, you increase your chances of ranking high for your main keywords, which means you get more traffic to your site.
While SEO is not rocket science, and anyone could do it, you have to understand that there's a very small border between white hat SEO and black hat SEO.
White hat SEO refers to optimizing your website using the practices agreed by Google. On the other side, Black Hat SEO involves using shady techniques that are violating Google Webmaster guidelines. Black Hat SEO it's not something you should do if you care about your website.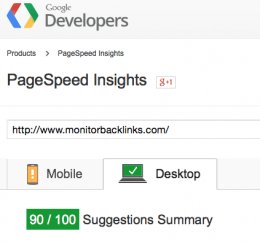 In this post, I will be talking about search engine optimization tips and tricks for websites that want to achieve long lasting results.
1. Understand the process
SEO is an on-going process. Search engines are updating their rankings algorithm a few time each year. Hence why SEO techniques that used to work last year, can be obsolete today.
To be successful with SEO, you have to know what works best and avoid using outdated techniques.
2. Results don't come overnight
I like to think at SEO as a poker game between you and Google. It's a game of patience. Optimizing a website for higher rankings takes time, and results usually come after months of work.
A very common mistake among beginners is that they expect to see results in the first days, and get discouraged when nothing happens.
If you follow the best SEO practices, with time, results will come.
3. Stay away from "guaranteed SEO results."
If you want to outsource SEO to a company or freelancer, whenever you head the words" Guaranteed SEO", run as fast as you can. There is nothing more misleading and more untrue than saying you can get guaranteed rankings in search engines.
Those that guarantees they can rank your website on the top positions in Google for certain keywords, most of the time are scammers.

Stay away from companies or freelancers that make empty promises.
4. Don't over optimize anything
Over optimization is something you must avoid. Don't do keyword stuffing or building links using the same anchor text. Google penalizes websites that don't look natural.
5. Publish outstanding content
Your content is the most important part of your website. Without good content, it's impossible to rank high in Google. Your articles must be well-written and provide real value to your readers.
Source: blog.monitorbacklinks.com
You might also like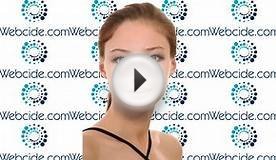 Search Engine Optimization SEO tips for 2016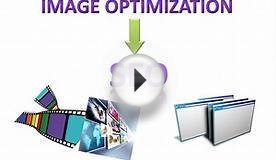 Simple SEO Tips for Image Optimization
Keyword Planner: How to Exploit Google Adwords Keyword Planner to Get Unlimited, Low-Competition, Buyer-Targeted, Long-Tail Keywords (Internet Marketing ... Manual and Instruction Guide Book Series 1)


eBooks



Popular Q&A
Need SEO Tips TO optimize forums websites to rank high on google.
I could not open your forum, it took to long to load.
For forum SEO, first you know that people are unlikely to search for forums to join via Google, but they will search for answers for a questions, or information about a topic.
With that in mind, you can identify the keyword set that you want to optimize your forum for, and write articles that is useful for those keywords and topics. You can post articles as member posts on a relevant theads, and do SEO for thread pages. thread and topic names are important for SEO,
Hope this help,
List down some most effective seo optimization tips ? | Yahoo Answers

For forum SEO, first you know that people are unlikely to search for forums to join via Google, but they will search for answers for a questions, or information about a topic.
With that in mind, you can identify the keyword set that you want to optimize your forum for, and write articles that is useful for those keywords and topics. You can post articles as member posts on a relevant theads, and do SEO for thread pages. thread and topic names are important for SEO,
Hope this help,
Related Posts