Local SEO for Businesses
The Small Business Guide to Local SEO
August 25, 2015 – 03:45 pm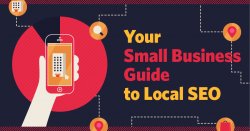 It's pretty obvious that choosing a great street location is a crucial decision for the success of most retail businesses. Being easy to find is critical, as is staying top of mind by capturing the attention of a steady stream of foot traffic.
It is really no different on the Internet; it's simply imperative that you have an attractive home in a location that is easy to find for prospective clients and customers.
The great news is, that the big search engines like Google are increasingly personalizing search results based on the location of the person searching. This is a big boon for local businesses, you don't have to compete with large conglomerates on the search engines anymore; it's becoming increasingly easy for you to position your website in a way that will get you noticed by the search engines.
First, let's explore one of the key ways in which the world of search is rapidly changing…
How Mobile Search is Changing the World
Perhaps the biggest change in the search market has come in the form of the smartphone and the way that your customers and clients are now using them.
Tablet and smartphone use has doubled from 2012 to 2013 and there are predicted to be over 2 billion smartphone users by 2015 (Smart Insights).
Your clients and customers are now making their purchasing decisions while they are out and about; this has been a major change in user behavior. Decision-making has gone mobile and people are making their choices on the fly by using their smartphones to search the Internet.
Looking for a local mechanic to check on that funny sound that's started coming from your engine? Jump on your smartphone and search for a "mechanic in your local area." Trying to find a burger place close to your mechanic while your car is getting looked at? Back you go to your smartphone to search for a restaurant.

Statistics show us that 68% of smartphone users have used mobile search to look for a product or service (Google Think) and 67% of these search results are affected by the location of the person searching. (Small Business Yahoo)
Be sure to checkout our infographic on the dangers of ignoring mobile search.
The following is a short guide to ensure that your business is easy for your local customers and clients to find online.
Choosing Your Keywords:
In general the search engines act like a virtual librarian, they file all your web pages, blog posts, images and videos in a massive library in cyberspace.
Optimizing your website is simply the process of telling the search engines where to file everything; so that when your prospective clients or customers are searching for what you have to offer they can find you easily. As per your physical location, being difficult to find is a bad idea.
The first step of optimization is choosing the right keywords (search terms). The general rule of thumb when selecting keywords is as follows…
They must be relevant to your business.
There must be a reasonable number of people searching for this term.
There must NOT be a ridiculous amount of competition for your keywords.
Your keyword should have a good $ value – people that search this term should be purchases and not just browsers.
Source: www.marketingexchange.com
You might also like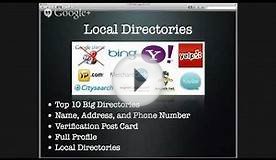 SEO For Local Business - How Do Dominate The Web With Your ...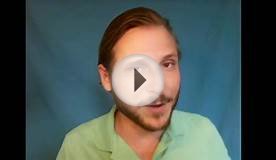 Local SEO Services for Businesses
Popular Q&A
Related Posts