SEO Expert for Hire
How to Hire an SEO Expert
December 25, 2019 – 03:58 pm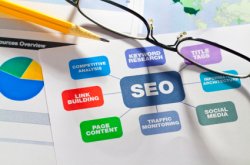 If a tree falls in the woods and no one is around to hear it, does it make a sound? This age-old adage could not be more fitting to the world of internet marketing today, where information is abundant and everyone is vying for the top spots in search rankings for Google, Yahoo and Bing. Better search engine rankings can lead to increased traffic, sales and profits. You could have the best blog in the world, but what difference does it make if your voice can't be heard?
But how exactly does one proceed to rank their pages higher in search engine results? The answer is through search engine optimization (SEO). SEO is the art of optimizing your website for the major search engines. Through a combination of keyword research, on-site and off-site optimization, and competitor analysis, it is possible to make it easier for search engines to find your webpage and rank it higher for certain relevant key search terms. Running a full SEO campaign can be a daunting task to handle alone; fortunately SEO experts are here to help. Here's what you need to know to make informed decisions when hiring SEO consultants.
Understanding the Basics: SEO Strategy
When interviewing freelancers it is important to have a general idea of what an SEO campaign involves.
First and foremost, at the heart of SEO lies keyword research. This goes beyond simply finding the key search terms that receive the most traffic. It is first important to understand why you want to drive traffic to your site. If you want people to buy a particular product, you want to optimize for keywords that will bring in people who are ready to buy rather than those who are simply just looking. Most keyword research tools are based off of Google's Keyword Planner, which lists the traffic, competition and costs per click for Google AdWords campaigns.
Be wary if an SEO freelancer claims he or she can get you to the #1 spot in Google. The search engines rely on a number of factors to determine page rank, including popularity in social media and the age of a website. Furthermore, there is a human element to how customers and viewers respond to your content, products and services. These are things you cannot directly control and there is no magic formula to getting to the top of search rankings.
What SEO freelancers can help you with is giving you a technological edge over the competition within your particular niche. They can improve your chances of ranking higher, but it is up to you to offer the quality services or products that will make people take notice.
SEO Campaign
Generally speaking, an SEO campaign can be broken down into two parts: onsite and offsite optimization. Onsite optimization involves designing your website in a way that enables search engine crawlers to read it. This typically entails modifying the headers, titles and content of your web pages so that they are optimized for certain key terms.
You might also like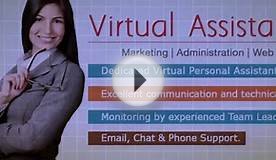 Hire SEO Expert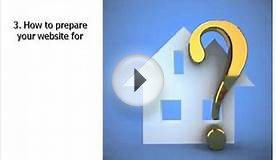 Hire SEO Expert St Albans Hertfordshire & North London|# ...
Seo Expert (red) Light Blue Adjustable Snapback Cap Cotton Naomirice Hat Baseball Caps Male/female


Sports (NaomiRice)




100% brand new and high quality
Best sellers.
item:baseball caps
China best hat factory NaomiRice
Fashion and unique design Male/Female
Popular Q&A
How to Hire an SEO Expert to Increase Google Search Traffic to Your Blog
If you're serious about increasing Google search traffic to your blog and you have money in your budget to hire a search engine optimization (SEO) expert or company, then you need to read this article to make sure you ask the right questions, get the right information, and choose the right SEO expert to help you meet your blogging goals. Following are five questions you should ask any SEO expert that you consider working with so you can make sure you invest in hiring an SEO expert who can bring in the results you want and need.
Related Posts